We have been on a global rollercoaster over the past few years that is unlikely to change in the near future. With many industries adapting to remote or hybrid work environments where innovative technologies like AI (artificial intelligence) and automation are transforming our marketplace, small business owners must shift their perspective on what success looks like.
Almost all businesses across the United States are run, created, and managed by small business owners. They employ nearly half of the total employees in our economy, contributing massive tax implications to operating our government. This means ensuring our economy's safety and future growth is best achieved by supporting small business owners through this digital revolution. The best way to accomplish this goal is by integrating remote access tools for their workforce and general operations.
Solutions for Remote Work
While small business owners are certainly in the driver's seat of our future success, most do not have the deep pockets of massive enterprises listed as blue chips on the Dow Index. That is why any solution for remote workers must be optimized both financially and by the ease of integration. There are two areas where solutions are continually updated to accommodate this demand.
The first is video conferencing or remote meetings, which enables small business owners to bring in all the employees, team members, investors, stakeholders, and independent contractors from a wide range of specialties into a single meeting in real time. With a global video conferencing market expected to grow from $6.87 billion to $14.58 billion by 2029, you can expect this industry to continue creating new solutions personalized to the owner's or niche-specific industry's needs.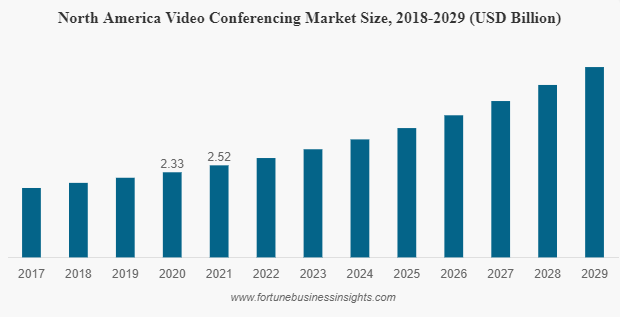 The other trend relates to cloud computing. Over 82% of small and medium-sized businesses report reduced expenses after adopting cloud-based technologies. These can be everything from an efficient order management system to adding an off-site/online backup solution to your disaster recovery plan, so your files don't get lost in a fire or flood.
The effect of these solutions is that small business owners are given more freedom to problem-solve. They can work from anywhere and save money that can be reinvested in new product development or improved customer relationships because of the power of remote access tools.
While remote work sounds like a fantastic cost-saving advantage to your small business, some planning must occur before you shift your marketing team from in-house to anywhere they want to live. A few suggestions include the following:
Involve HR – get human resources involved in the conversation from the beginning. They will receive all the complaints or growing pains as you move to a remote work.
Develop the Culture – slowly unravel a plan for remote access for your small business. We all remember how shocking the pandemic was for business operations. Try to smooth the process by adopting your strategy one stage at a time.
Maintain Compliance – many small businesses must comply with oversight organizations or specific industry regulations. Make sure you research beforehand to ensure remote work will not harm your plan.
Consider Costs – before rushing into purchasing software, take the time to shop around and look for solutions that fit your budgetary needs.
Secure Your Systems – any remote access solution you use should contain robust security measures so you do not put your IP, customer information, or workforce at greater risk.
Establish Communication Goals – make sure everyone from your part-time cleaning crew to your angel investor is aware of how communication will work now that you are introducing remote work into your small business operations.
Advantages of Remote Work for Small Business Owners
Now that we've gone through some essential strategies for onboarding remote access solutions let's look at how they will improve your small business operations. You will first notice greater flexibility when you embrace remote work systems. You and your team will have the freedom to work from anywhere, at any time, in any setting. That creates a more rewarding work-life balance and is why such a large percentage of US workers report working at least partially remotely.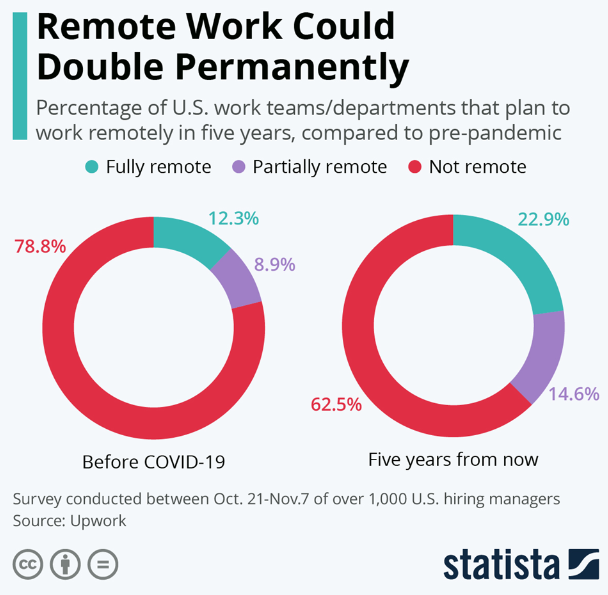 Next, you will notice a drop in operational costs. Remote work doesn't require the need for a physical workspace. You can lower your expenses by ending payments on rent, utilities, and other related costs- this is a crucial benefit for small business owners operating on a shoestring budget to launch or maintain their organization.
When you allow some remote work, you open doors to an international talent pool. There could be an incredible social media manager or business accountant in France, England, Japan, or even the Bahamas ready to streamline your operations and boost your potential revenue.
Finally, allowing more remote workers decreases your carbon footprint. You are removing the need for a physical workspace and thus reducing your reliance on energy consumption and greenhouse gas emissions. This marketable benefit allows you to advertise your small business as more eco-friendly.
Drawbacks of Remote Work for Small Business Owners
Even with those incredible benefits, remote access may not work out for every small business owner in the US and beyond. There can be some challenges from a traditional office space that you must consider before making the leap.
Think about the culture you hope to grow at your small business. Do you want a centralized location where stories can be swapped and collaboration can be more organic? Without a dedicated space, you do not get the social interaction you would in a traditional setting.
The other issue is miscommunication. Even with the most reliable remote access system, information can be confused or not adequately communicated among your workforce.
To combat both drawbacks, set clear expectations for communication and operations by maintaining regular check-ins. Provide easy-to-understand training so all workers can meet up and socialize online, removing any feelings of being an outsider or isolated.
How Remote Solutions Improve Small Business Efficiency
Starting a small business is easy, with many tools to get up and running, such as getting business domain names and multiple services to host your website easily. The good news is there is also an easy solution to ensuring remote work access at your small business: ShowMyPC.
A program like ShowMyPC provides a comprehensive solution to remote work environments for small business owners. Its fully scalable service supports users' interactivity through easy-to-understand video conferencing, enabling remote support, sharing files, and recovering critical information for daily small business operations.
ShowMyPC is a powerful tool for SME business owners hoping to build networking opportunities as you can maintain your custom branding across these online meetings and remote support needs across multiple time zones.
When adopting new strategies to include remote access in your small business, you need a partner that understands the unique needs of implementing this technology. The team at ShowMyPC is the perfect solution.