Start a video conference from your acount page. Choose a meeting name, eg. Meeting23

Share your account page and meeting name with your participants.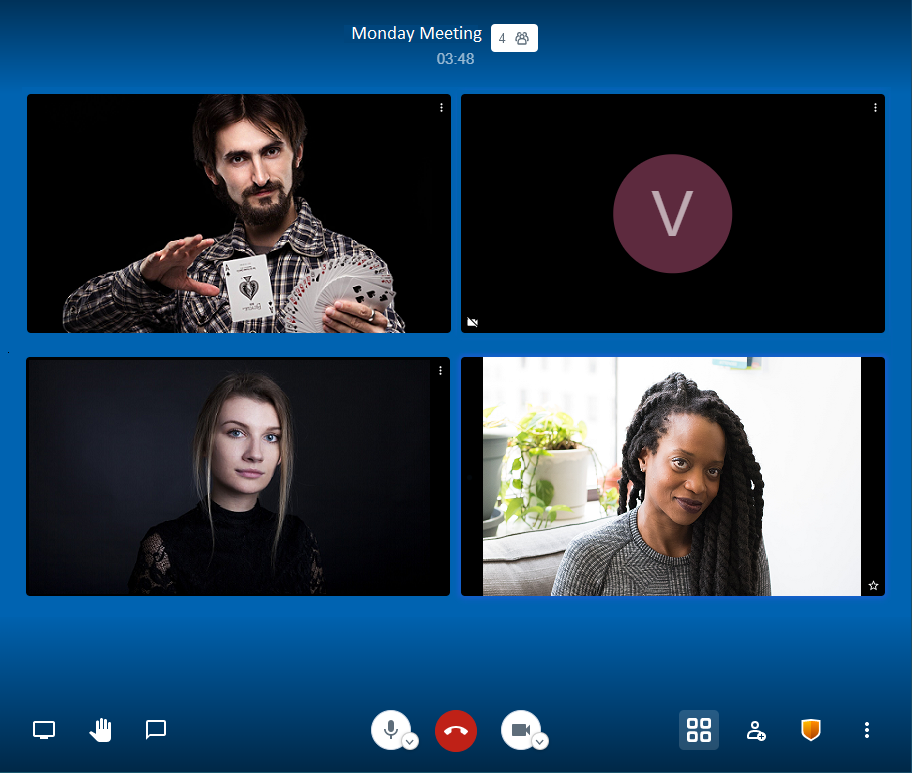 Share your screen using computer audio, chat with participants, raise hand to allow smooth meeting flow.

Moderator has ability to mute, kick out, and grant moderator rights to participants.

Advanced features: Manage video quality, Share a YouTube Video, Speaker Stats, Password Protection (recommended).

Video Conferencing is included with all our
meeting
packages.
© 2023 ShowMyPC. All rights reserved.