How to change screen size if it looks small?
If the remote user has a higher resolution screen or multiple screens, the screen you are viewing could look small or with blank areas.
To change that, look for an icon on the top left after the Viewer is connected, and change the "Scale By:" setting from "Auto" to "100%".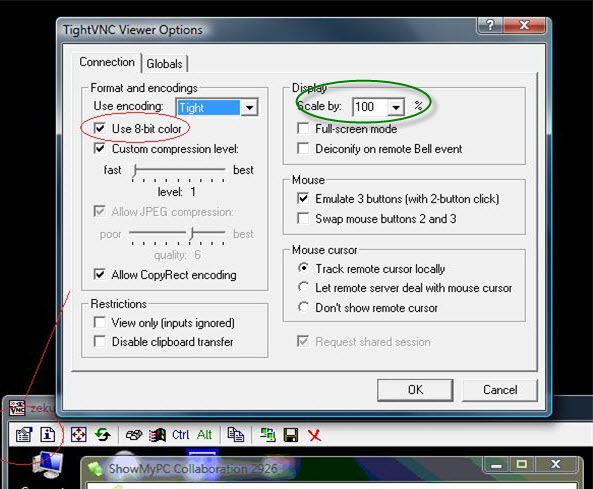 How to share Primary display or screen only
ShowMyPC Meeting and Remote support has a feature that lets you directly share you primary display or any single application.
This is ideal for presentations only. Do not use this option for support sessions as any Windows UAC prompt will disconnect you.
To share an application, Click on the drop down > Share an Application. Select the application to share from the list, and start the meeting.
To share primary display, click on Share Primary Screen button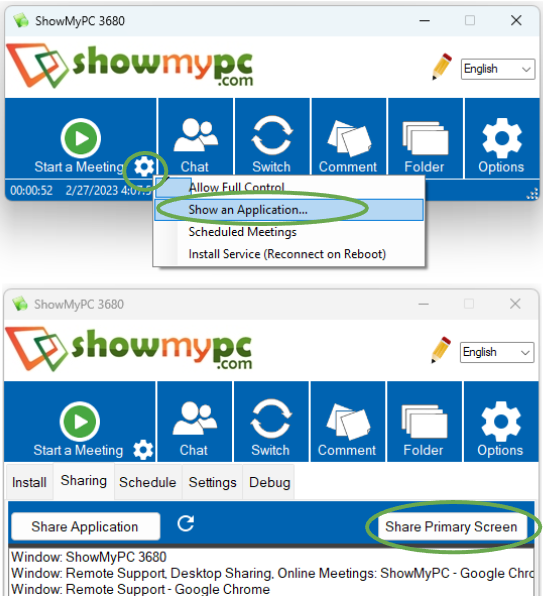 More options to handle additional monitors
For dual monitor, you have 2 options:
Your viewers can Scale the Viewer to 100% as described above.
You may download a 3rd party tool like https://www.murgee.com, unrelated to ShowMyPC.com and turn on or off your monitors with ease.